Here we share some photos of what we've been up to lately, including planting out new beds, gardening, landscaping, and constructing gardens from our garden designs. What we're up to – Build 77 in Brighton involved a fairly simple design but a whole lot of work to change levels and create a flat area for entertaining and playing games with the little ones.
Getting a digger up the steep and narrow slope alongside the house was an engineering feat in itself!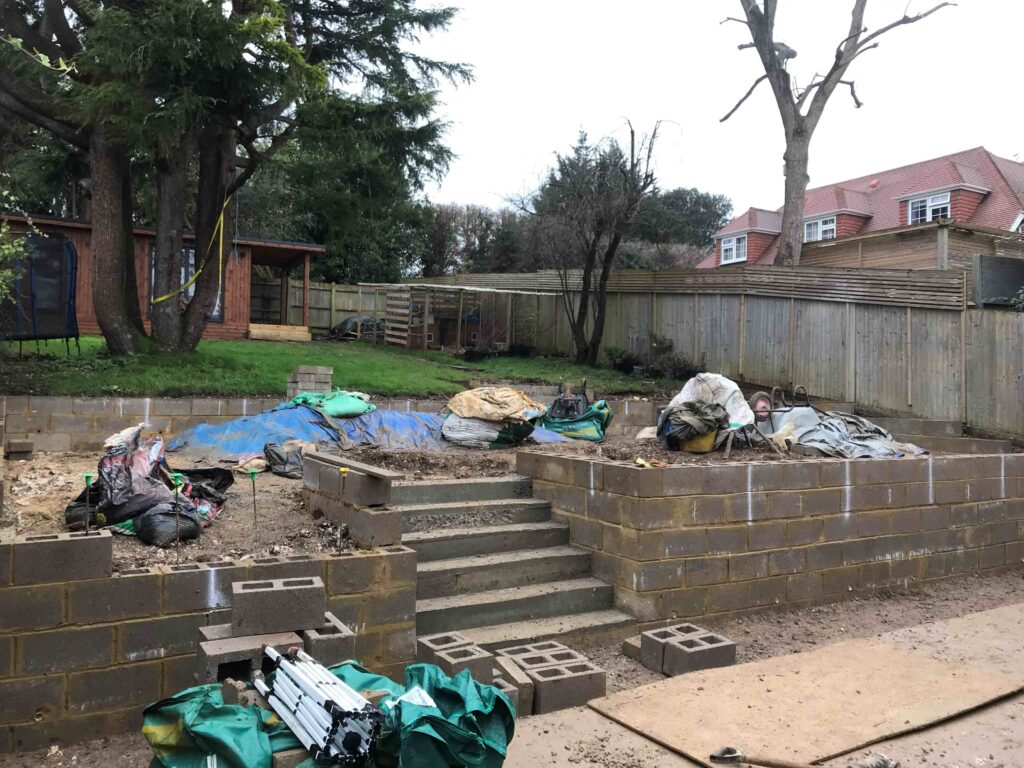 If you have a similar requirement feel free to contact us. If you're not sure what services we offer click here.